Through The Eyes Of A Professional
Ran Morrissett is a serious student and judge of golf course architecture. He has travelled widely and played many of the great (and not so great) golf courses all over the world. In 1999, he created an ad-free website to 'promote frank commentary on golf course architecture.' The discussion group has 1500 members who participate on a regular basis. In addition, several hundred others monitor the discussion. Participants include architects, journalists, course raters, superintendents, and a variety of golf course architecture enthusiasts. Ran enjoys a reputation as perhaps the most highly respected observer and judge of golf course architecture in the world; at least among the architecture 'insiders'.
Ran's well-written course profiles are a popular feature. They are known to be fair and insightful. He lives in Southern Pines, NC, and recently published articles about both courses at Forest Creek. Here are Ran's views of the South Course and the North Course.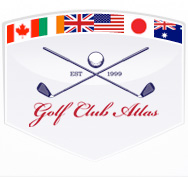 ---